Five things that set Swinburne's new Bachelor of Arts apart
Discover what Swinburne is doing differently with our new Bachelor of Arts, commencing in 2022.
In summary
Swinburne's new Bachelor of Arts launches for semester 1, 2022
Six new interdisciplinary majors support students to pursue a meaningful career they'll love
Work experience, in the form of industry projects and internships, is built into the degree
Swinburne has created a new-look Bachelor of Arts, offering students more variety, more choices and more real-world opportunities from 2022.
'The new Bachelor of Arts is part of Swinburne's next_gen focus, with humans and technology working together for a better world. It draws on the university's expertise in the future of work and strong partnerships with industry and community,' says Dean of Social Sciences, Media, Film and Education, Professor Mia Lindgren.
The changes will bring even more work experience and focus on the future to the degree. Graduates will be confident communicators, ready to unpack problems, influence the conversation and make change.
Discover the five ways we've improved the Bachelor of Arts.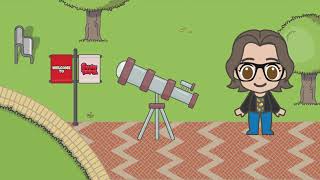 Keep your eyes peeled for the new Bachelor of Arts in Swintopia.
Students build the degree they want

With only four core subjects and opportunities to study topics from across the university, students are given more flexibility to discover their talents and passions.
'The new degree is elegant and simple. It combines structure, flexibility and choice – focusing on project-based learning, with key skills and knowledges needed for the future of work,' says Professor Lindgren.
Four core subjects prepare students to use their arts degree to engage in important conversations, communicate confidently and build industry-relevant skills. The subjects include two industry opportunities – one collaborative project and one internship.
Students then have eight units to deep dive into a major and 12 units they can use however they like – perhaps another major or a co-major from across the university, such as animation, biotechnology, computer science, HR management, finance, marketing, motion design, neuroscience, screen production or space technology. These units could also be used to add minors, electives, study tours, overseas internships, internships, semesters abroad or exchanges.
New interdisciplinary majors
Problems don't exist in a vacuum and people shouldn't think in boxes. Swinburne's revamped Bachelor of Arts brings social science disciplines together in majors that focus on important and interesting issues.
The new majors are:
Climate and social justice
Ethics and technology
Perspectives on globalisation
Politics, power and technology
Professional and creative writing
Screen studies and popular culture
With more traditional arts degree, you get a broad range of choice in majors – but each major is a discipline and you're usually restricted to about two. Swinburne's new arts degree is different. The interdisciplinary majors pull from several disciplines, empowering students to address the challenges facing society from many perspectives.
Besides, students can combine an interdisciplinary major with one of 22 co-majors across the university, more than 50 minors and scores of electives.
Work experience guaranteed
'Employability and experiences of work is at the heart of the new Swinburne Bachelor of Arts, with all students offered an internship unit,' says Professor Lindgren.
There are no exams in the workplace, and there won't be any in the Bachelor of Arts. Depending on the topic, students will build a job-relevant portfolio of podcasts, briefing papers, campaigns and more. Assessments reflect real-life, so students are prepared to deliver what's asked of them in the workplace.
In their final year, students of the Bachelor of Arts will undertake the Arts Internship – one of four core subjects – which includes a professional job application process. This subject, and every other, was designed to deliver the essential transferrable skills for employability in 2025 and beyond, as identified by the World Economic Forum. These include problem-solving, self-management, working with people and technology use.
A tech-rich arts degree
Swinburne is a university of technology, innovation and entrepreneurship, so of course these strengths would be integrated in the new Bachelor of Arts.
It starts with new majors with technology at their core, including 'Ethics and Technology' and 'Politics, Power and Technology', which explores topics such as social surveillance, data mining and social media.
Swinburne became Australia's first and only Adobe Creative Campus in 2019. All students have access to the Adobe Creative Suite, free training and Adobe Digital Coaches are available to help one-on-one or in workshops. Adobe application skills are a huge asset in the workplace, and student will be able to test their skills in assessments and projects throughout their arts degree.
New double degree in 2022
If new majors weren't enough, Swinburne will also launch a new double degree option that can be combined with the Bachelor of Arts. From 2022, students can enrol in a Bachelor of Arts/Bachelor of Psychological Sciences.
The new double degree will suit those interested in not just how a person's mind works, but the role they play in society. Plus, it's still a pathway to become a psychologist.
The Bachelor of Arts/Bachelor of Psychological Sciences joins a number of existing arts double degrees. Students will discover exciting combinations with the new majors. For example, the Politics, Power and Technology major will be a great match for students in the Bachelor of Laws/Bachelor of Arts with topics like 'Space and Extra-Terrestrial Ethics', 'Bioethics and Biotechnology' and 'Digital Justice'.
Related articles
Swinburne to host new French-Australian centre to tackle climate change

The French and Australian governments have announced a historic new partnership to tackle climate change, launching FACET: the French-Australian Centre for Energy Transition.

Wednesday 06 December 2023

Order of Australia Foundation scholarship opens doors for Swinburne student

Business and Health Science student  Chelsea Allen has been awarded a scholarship from the Order of Australia Association Foundation for being exceptional in her field of studies.

Thursday 07 December 2023

One Swinburne: Celebrating our values in action

The 2023 Vice Chancellor's Awards celebrates and recognises excellence across Swinburne's teaching, research and professional areas. 

Friday 08 December 2023

University
Sustainability

French and Australian governments announce new partnership to tackle global energy crisis

Swinburne University of Technology will host a historic new partnership between France and Australia, FACET: the French-Australian Centre for Energy Transition.

Friday 08 December 2023

Too many renters swelter through summer. Efficient cooling should be the law for rental homes

Summer is coming – and it's starting earlier, becoming hotter and lasting longer. As the hot weather hits, many renters will be sweltering in their homes. The World Health Organization recommends a list of actions for people to deal with heat. At the top of the list is "keep your home cool". But for many renters, this isn't possible.

Wednesday 22 November 2023