Swinburne film student creates Private Function's "best" music video
Lauren Hester, director and producer of the popular music video 'Give War a Chance' is currently in her final year at Swinburne University of Technology
In summary
Bachelor of Film and Television (Honours) student Lauren Hester, is part of a team of Swinburne students, who created the hit music video for Private Function's 'Give War a Chance'
The music video has 'blown away' the band, been declared 'one of the year's best videos by Rolling Stone Australia, and featured on the Rage music video program
Course Director of Film and Television, Dr Mark Freeman, says the whole department is very proud of the students' achievement
Swinburne film and TV student Lauren Hester has created a music video for punk rock band private function that Rolling Stone Australia has described as 'one the best videos of the year' and the band's best to date.
'Nailed it'
As part of a third-year project for the Bachelor of Film and Television (Honours), Lauren directed and produced the 'Give War a Chance' video for the Melbourne band with peers Scott Di Stefano, Matt Williams, Teagan Harris and Georgia Stewart.
For her final assessment in the Short Form Screen Product unit, Lauren decided to message Private Function on Instagram. She unexpectedly received permission to create a video for the song that was unreleased.
Private Function wrote on Instagram that they had no expectations when they gave their song to "a random uni student" but were "totally floored". "She and the entire crew completely nailed it and we couldn't be happier," said the band.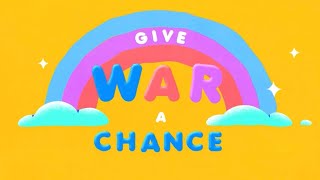 Private Function - Give War a Chance
The 'Give War a Chance' music video has appeared in Rolling Stone and on Rage

Making it big
Lauren says the video was inspired by the "chaotic fun" she has when the band performs. She was inspired by children's television shows and watched "a concerning amount" of Play School and Sesame Street in preparation for making the puppets herself.
"We did start pre-production for this video during lockdown last year," says Lauren. "I think I just wanted to make something fun and silly amidst what was a rough year for everyone."
The music video has been widely praised since it was officially released in March. Rolling Stone Australia praised it as "one of the year's best videos" and it has featured on the music video show Rage.

Lauren is "absolutely blown away" by all the attention she has received. "I'm a massive music fan, so seeing myself and our music video in Rolling Stone was a very surreal but exciting experience. Being aired on Rage was also a highlight – I grew up watching Rage every weekend."
"When we were filming, we'd all joke that the end goal for the music video was to be aired on Rage, because it seemed so far-fetched at the time, and now it's actually happened!"
©
Pre-production began during Melbourne's COVID-19 lockdown in 2020, so the Film and TV students had to adapt
Bright things ahead
Course Director of Film and Television at Swinburne, Dr Mark Freeman, says Lauren's success is well-deserved, and that all staff in the department are "enormously proud of her".
"I think there'll be some people in the industry looking very closely at Lauren's trajectory after she graduates at the end of this year, and I think she's going to find her place very quickly. You can't overlook her kind of talent for long."
Dr Freeman acknowledges the strong community in Swinburne's Film and TV department as key to students' success. "Our close connections to industry mean graduates stay on top of developments in the industry, but they also form great networks to give them a pathway towards employment once they graduate," he says.
For Lauren, working on film sets is a highlight of her time at Swinburne and she recommends to all future Swinburne Film and Television students.

"The opportunities we're given to actually undertake practical filmmaking work and form important working relationships with fellow students is really valuable."
Related articles
Film and television
Student News

N'Ouiblez Jamais: a student film on the lived experiences of WWII

Produced by three Swinburne Film and TV students, French documentary film N'Oubilez Jamais is about the experiences of a young Jewish woman during WWII.

Friday 01 September 2023

Film and television
Design
Student News

Students skewer publishing world in new Truce Films web series

Swinburne students have played a major role in producing Monologue, a satirical web miniseries by award-winning production company Truce Films.  

Friday 11 August 2023

What The Jetsons got right, and very wrong, about the future of work

Sixty years ago the animated series The Jetsons finished its first and only season before being cancelled. Just 24 episodes were broadcast between September 1962 and March 1963.

Thursday 06 April 2023

Swinburne film and TV research leads new Zombie film season

Swinburne is collaborating with ACMI, the University of Pittsburgh and RMIT University to present a brand new film season, Focus on the Dead

Friday 17 February 2023

Design
Film and television

Swinburne alum's Hollywood screen success

Producer, screenwriter and Swinburne alum, Monica Foley, has received Hollywood acclaim for a script she started writing during one of her Master of Creative Writing classes at Swinburne. 

Tuesday 21 February 2023