Swinburne alum predicting the future
Strategic Foresight alum, Noriko Wynn, at engineering consultancy company, Aurecon.
In summary
Swinburne Strategic Foresight alum, Noriko Wynn, has developed a Futures Playbook at engineering consultancy company, Aurecon
Ms Wynn hopes the playbook will contribute to the way we think about the future and how we may better adapt to emerging technologies and innovations

What will our future look like? What role does technology play? How can we adapt and make positive change? These are just some of the questions posed by Noriko Wynn, Swinburne alum and Futurist at global engineering consultancy company, Aurecon. 
'As a futurist at Aurecon, my job can get a little nuts,' Ms Wynn says. 
'Ever since I was little, I was fixated on the long-term and wanting to understand the different approaches to tackle a problem. Today, I am the Futures Research and Strategic Foresight lead and my role is all about how we can help our clients anticipate what the future may look like and how we can plan infrastructure in response to what we might need to change, address, or evolve.'
Ms Wynn completed the Master of Strategic Foresight at Swinburne University of Technology and is now one of only a few futurists embedded in an Australian corporation, applying her knowledge in innovative ways for the complex world.  
'What I found with strategic foresight is you need to be multidisciplinary – to do it well, you need to understand different types of systems. Exploring the interactions in different economic systems, social systems, political systems, and technology systems is important to be able to anticipate change – particularly against very long timelines,' Ms Wynn says.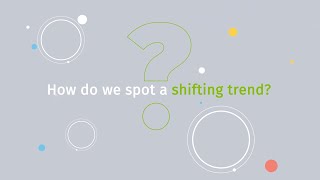 Futures Playbook for industry 
In her specialised role at Aurecon, Ms Wynn has developed the Futures Playbook to help industries and communities question what the future could look like, what might need to change, and how society can better adapt to what the future might bring. 
'The playbook was designed very much around the principles and methodologies I learnt at Swinburne and applying them at Aurecon. What the playbook is designed to do is to put structure around how we think about the future, help groups come together to build a collective perspective and think about what the future could look like for their project or for the community that they're working with,' Ms Wynn says. 
'To think about the future is a human trait. It's one of the things that many say defines Homo sapiens – we can think about the future. I think one of the things that the pandemic has really shown is that we now need different tools and decision-making processes in the context of uncertainty. Strategic foresight gives you a set of those tools – this is how we can understand what changes are coming, how it might change, and what we might need to do differently.' 
A tech-rich future
With technology progressing at such a rapid rate, Ms Wynn says we must adopt and adapt as best as we can for the future.
'Some people are really excited for the future and others are scared. Technology is a great example of this, but what is interesting is that we adopt technologies and then we actually shape them for our own benefit, like we have with social media.'
'One of the things that I look at in my role is how our technologies are shaping and moving across industries. Like digital twins – they started in manufacturing, in a different engineering context, but now they are translating into the built environment, which is fascinating. So, I look at how the use of a technology, or a process, or a tool, is changing and ask, where else can it be used?' Ms Wynn says.
While exploring the future of our cities, cars, buildings, and manufacturing, Ms Wynn says there is one thing that she never forgets.
'My Master's at Swinburne taught me that everyone has an individual response to change – an emotional response to what the future might look like. It's that lesson that I remember and apply almost every single day at Aurecon.'
To find out more and to access the Futures Playbook by Noriko Wynn, visit Aurecon's website.
Technology
Sustainability

PhD student goes to the 2023 UN Water Conference

School of Engineering PhD student Vishnu Pillai recently landed the prestigious opportunity to attend the 2023 UN Water Conference in New York, thanks to his pioneering work on water sustainability solutions. 

Friday 05 May 2023

Swinburne alum reshaping furniture design in steel

Swinburne alum Remy Cerritelli is reshaping the Australian furniture design industry with bold and quirky design through Steelotto, the brand she co-founded

Tuesday 08 November 2022

Newest Google recruit a Swinburne success story

Swinburne engineer and computer sciences student Chuong Ho has been offered the role of a lifetime as a Google software engineer

Monday 07 November 2022

Technology
Science
Engineering

How entrepreneurship saved Aussie lives when COVID-19 hit

Swinburne alum Jefferson Harcourt spearheaded the rapid development of thousands of ventilators early in the COVID-19 pandemic, saving countless lives

Friday 04 November 2022

2022 GradX Evolve showcases design and architecture talent

The Swinburne School of Design and Architecture's annual graduate exhibition has showcased innovative and industry-relevant design solutions across disciplines

Friday 25 November 2022