Swinburne researcher recognised among science and innovation leaders
Distinguished Professor Berndt is a global leader in his field
In summary
Swinburne's Distinguished Professor Christopher Berndt has been awarded the $50,000 2021 Victoria Prize for Science and Innovation in the Physical Sciences
The award is supported by the Victorian Government and delivered in partnership with veski
The work helps build reliable surface engineering capabilities and technology to boost Victoria's international access to markets, and therefore Australia's position in advanced manufacturing
Swinburne's Distinguished Professor Christopher Berndt has been awarded the $50,000 2021 Victoria Prize for Science and Innovation in the Physical Sciences for his innovative work focused on advancing surface engineering.
The award is supported by the Victorian Government and delivered in partnership with veski.

Distinguished Professor Berndt is a global leader in his field. He is the Director of the Surface Engineering for Advanced Materials (SEAM) training centre that is funded by the Australian Research Council. 
Given the estimated cost of wear and corrosion is 4-5 per cent of gross domestic product in nations such as Australia, surface engineering produces important economic and environmental impacts. Coatings formed by a manufacturing process known as 'thermal spray' have industrial applications that experience demanding operating environments, for example in mining, power generating equipment, and heavy industry – the global thermal spray coating market exceeds US$10 billion.
'Every artifact in the universe has a surface. If the properties of this surface can be designed and controlled, then society benefits. For example, a surface of an artificial hip or knee that integrates with tissue, a coating on a jet turbine that can better resist the high combustion temperatures, an engineered coating or surface modification on an industrial pipeline that resists corrosion: all examples where research is critical for an industrialized nation such as Australia,' says Distinguished Professor Berndt.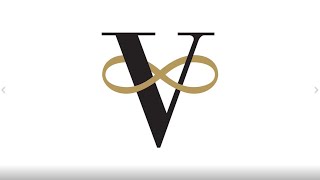 Victoria Prize for Science & Innovation Recipient in the Physical Sciences
Outcomes of Distinguished Professor Berndt's achievements in building reliable surface engineering capabilities and technology boost Victoria's international access to markets, and therefore Australia's position in advanced manufacturing.
'I started off as a cadet metallurgist, straight from high school, with BHP in Whyalla in South Australia. I had the opportunity to learn and experience the steel making industry from the practical hands-on viewpoint. I wanted to learn more – that is, why different metals behaved in strange ways. It all grew from there, and still continues, because I was, and still am, really inquisitive.'
'I represent a team of engineers and scientists who have inspired me, and challenged me in many ways. This veski Prize for Science and Innovation acknowledges our hundreds of man-years of STEM investment, which I fully intend to leverage further into the future.'
Related articles
Does running water really trigger the urge to pee? Experts explain the brain-bladder connection

We all know that feeling when nature calls – but what's far less understood is the psychology behind it. Why, for example, do we get the urge to pee just before getting into the shower, or when we're swimming?

Thursday 14 September 2023

Quantum technology and sustainably produced chemicals – how Swinburne scientists are paving the way to a brighter future

Swinburne scientists will lead the way in sustainability and quantum technologies thanks to $1.75M in Australian Research Council (ARC) Future Fellowship grants.

Tuesday 01 August 2023

New $5.2m supercomputer enhances high impact research around Australia

Swinburne University of Technology has launched its $5.2 million supercomputer that will produce groundbreaking space technology, medicine, and environmental research by researchers and partners across Australia. 

Monday 14 August 2023

Science
Student News
University

Free events at Swinburne to celebrate National Science Week 2023

Get involved! Swinburne is hosting a suite of free science events during National Science Week, 12-20 August 2023.

Wednesday 09 August 2023

Do I have the right bicycle helmet and how can I tell if it's any good? A bike helmet researcher explains

If you ride a bike and want to cut your risk of traumatic head injury, you should wear a helmet. A major Australian review of 40 different studies and 64,000 injured cyclists worldwide showed wearing a bicycle helmet reduces the risk of serious head injury by nearly 70%.

Monday 07 August 2023