Swinburne celebrates Alumni Impact Awards 2021 winners at virtual ceremony
The Alumni Impact Awards 2021 winners
In summary
Swinburne celebrated the winners and finalists of the inaugural Alumni Impact Awards at a virtual ceremony held on Wednesday 13 October
Jacqueline Savage, winner of the Technology Impact Award 2021
Nicole Lamond, winner of the Innovation Impact Award 2021
Lidia Thorpe, winner of the George and Ethel Swinburne Social Impact Award 2021
All nine finalists were recognised for their significant contribution to building a better world
Swinburne University of Technology has announced the three winners for its inaugural Alumni Impact Awards held on Wednesday 13 October 2021.
Hosted by Emmy award-winning foreign correspondent, author and commentator, Sara James, the virtual ceremony was celebrated with Swinburne alumni, staff, family, and friends from inside their homes across 30 countries. 
Swinburne Vice-Chancellor and President Professor Pascale Quester congratulated the winners and all finalists for 2021.
"The Alumni Impact Awards celebrate our alumni who epitomise what we have chosen to stand for: people and technology for a better world, innovation and social impact.
"Our finalists and winners are a testament to Swinburne and we are truly fortunate to count these bright leaders as our alums. Their success is our success," she said. 
Meet the winners
Winners were chosen by a broad selection committee from rigorous criteria, for their exceptional contribution to building a better world. 
Jacqueline Savage – Technology Impact Award 
Founder of MedCorp Technologies, an Australian medical device company dedicated to improving the healthcare industry through technology and innovation, developing products for global distribution.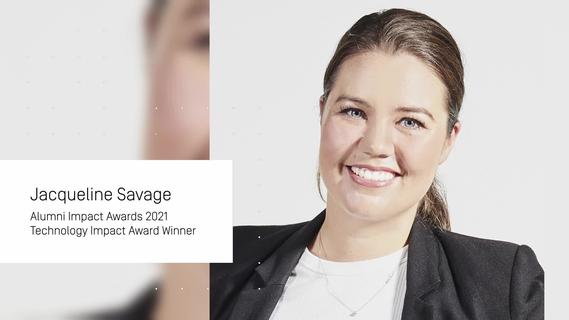 Jacqueline Savage - 2021 Technology Impact Award Finalist
Nicole Lamond – Innovation Impact Award
CEO and Founder of Universal Village and Eloments, two innovative fair-trade companies with ethical and moral approaches to support farmers and communities around the world.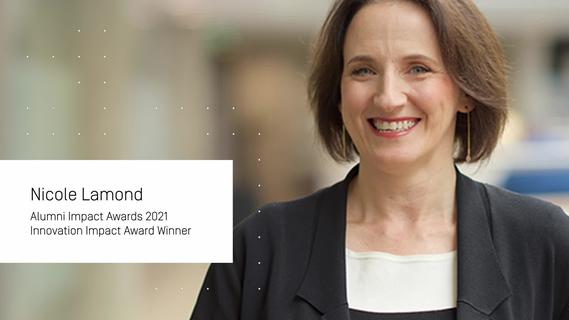 Nicle Lamond - 2021 Innovation Impact Award Finalist
Lidia Thorpe – George and Ethel Swinburne Impact Award
a Senator for Victoria, a proud Gunnai Gunditjmara and Djab Wurrung woman and the first Aboriginal woman elected to the Victorian Parliament and as a Senator for Victoria. Lidia is The Greens spokesperson for First Nations, Justice, and Sport. She is a passionate advocate for First Nations rights, women's rights, public health, environmental protection, public housing and child protection, social and environmental justice.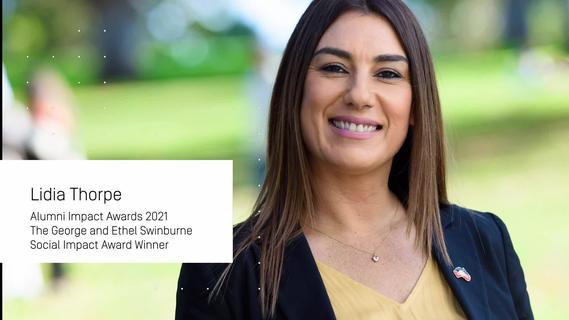 Lidia Thorpe - 2021 Social Impact Award Finalist
The three winners were awarded trophies designed by Blair Kuys, Mathieu Lewis and Matthew Blythman; a team of Swinburne alumni who studied across design and engineering. 
Meet the finalists
The nine Swinburne Alumni Impact Award finalists were:
Technology Impact Award 
Jefferson Harcourt, Executive Chairman of Grey Innovation Group, Director of Eco Detection, GreyScan and TALI Health Ltd. Jefferson's 20-year career has been built on using technology to make the world a better place across the medical, security and environmental fields. 

Peter Nguyen-Brown, Co-founder and CXO of LiveTiles, an award-winning global software company that provides technological solutions and tools to transform organisations and build employee engagement through AI, analytics and user interface design. 

Innovation Impact Award  
Andrew Collins, Group CEO at Mailman, a global sports digital consultancy and agency, headquartered in Shanghai, with offices in London, Singapore and Los Angeles. 

Wesa Chau, Founder and CEO of Cultural Intelligence, a consulting firm offering training and research to promote cultural diversity and innovative thinking within organisations across Australia.  
The George and Ethel Swinburne Social Impact Award
Brendan J Doidge, drives the five-year strategy at Common Equity Housing Limited, Victoria's largest community housing association. Brendan is guided by the Triple Bottom Line philosophy, advocating for an economically inclusive, environmentally sustainable and socially cohesive society. Outside of work, Brendan volunteers his time through 1:1 careers advisory and strategy consulting to Australia's emerging non-profit and community organisations through Goodwill Collective. 

Stephen Graham, Founder of BildGroup, Boat O'Craigo Winery and The Graham Family Foundation. Stephen is a successful businessman, vigneron and philanthropist who enabled Swinburne academics to create the Swinburne Australian Leadership Index, a research initiative to improve and increase the practice of ethical leadership.
Each of their stories are available on Swinburne's Alumni Impact Awards website. 
Related articles
Swinburne and Breakthrough Victoria create $18 million investment partnership to support Swinburne spinouts

Swinburne University of Technology will co-invest $9 million in investment, which is matched by Breakthrough Victoria, to create new ventures to drive commercialisation of our research. 

Thursday 21 September 2023

Swinburne alum and global HR leader unlocking people's 'inner hero'

Anoop Chaudhuri's career with Ford has spanned more than thirty years, three continents and 14 roles. He now leads HR for Ford and is passionate about helping individuals and teams thrive.

Thursday 21 September 2023

Electric vehicle fires are very rare. The risk for petrol and diesel vehicles is at least 20 times higher

Two electric vehicle fires have been reported in Australia this week. Five cars were destroyed after a lithium battery ignited in a car parked at Sydney Airport on Monday. Firefighters believed the battery had been detached from the car because it was damaged.

Friday 15 September 2023

Accelerator Program paves the path to entrepreneurship excellence

After an intensive 12-week journey in the Accelerator Program 2023, five startups took the stage and presented their awe-inspiring pitches at Swinburne's Demo Night.

Thursday 14 September 2023

Vice-Chancellor Professor Pascale Quester reappointed for second term

The Swinburne University of Technology Council has approved the reappointment of Vice-Chancellor and President, Professor Pascale Quester, for a second five-year term.

Monday 07 August 2023