The Student Success Coach program is a free service available to Swinburne vocational education (PAVE) students, including VCAL/VCE students and apprentices.
Sometimes, balancing life and study can be challenging. When you experience difficulties that impact on your study, our Student Success Coaches are here to help you. Whether you have issues with your study program, anxiety or stress, financial difficulty or are in need of specialist support, we're here to listen and assist you with a plan.
There are currently 12 coaches across our three campuses who work directly with you to help keep you on track with your studies, face to face or online.
As a vocational student, you can reach out to us or chat to us when we come to your class.
About us
We are a team of Student Success Coaches whose priority is to assist students overcome any difficulties you may be experiencing in your life which impact on your ability to focus on and succeed in your studies. For every area of study at Swinburne PAVE, there is a Student Success Coach. The Student Success Coach works within the department, with access to students and teachers being paramount to successful outcomes.
The Student Success Coach in each area liaises with the teachers to provide tailored support for students. As a result, the work of the student success coach is unique to each area.
©
Swinburne's Student Success Coaching team
Book a meeting with our Student Success Coaches
Our friendly Student Success Coaches are available across all our campuses for your convenience. Simply click on a campus below for contact information to make a booking. We're here for you.
Meet our Coaches
Gail Goodwin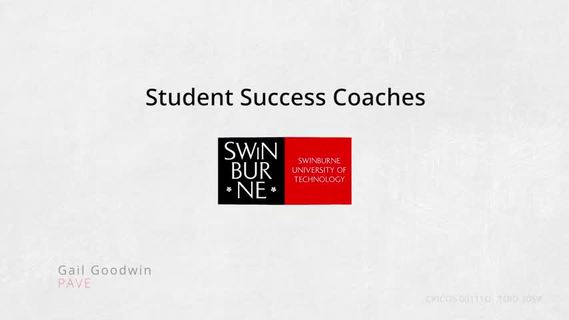 Gail Goodwin
David Clark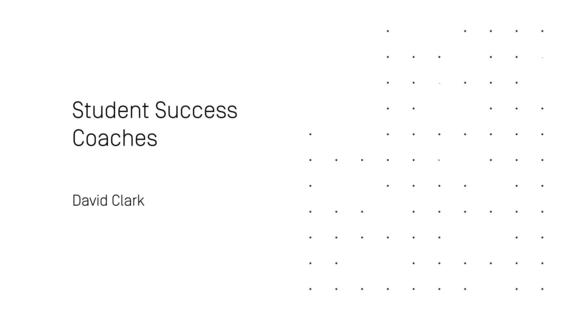 David Clark
Looking for more student support services?
Access other Swinburne services such as AccessAbility, counselling, medical services and financial support.
View services