Creativity and imagination, coupled with technical ability, are in high demand in an ever-advancing digital landscape. In order to thrive in motion design, you'll want to combine all of these elements.
To be a true motion designer, you need a design background.
Learn how to touch hearts and influence minds through highly-crafted motion design.
Whether you want to create motion design for movie title sequences, interactive media, or extended reality – our motion design course will take you as far as your imagination can go.
Create engaging visual narratives where the worlds of graphic design, film, typography, animation, image-making, photography and sound converge.
Design motion content for every conceivable media platform – from sky-scraping digital billboards, to augmented relation and virtual reality environments, to cinema screens, to discreet wearable devices. Using a design-led approach to motion design, you will problem-solve, plan storyboards, create narratives, design motion, build interaction, shoot video, engage in post-production, and explore new technology.
Career opportunities
Find your creative calling as a motion designer, digital designer, visual designer, content creator, videographer, interactive media designer, digital artist or animator.
Your tech-rich future starts now
Get ready to embrace it! Tech is built into all our courses to prep you for now — and for when you graduate. Campus to course info, advice to applications — we have you covered.
Find your way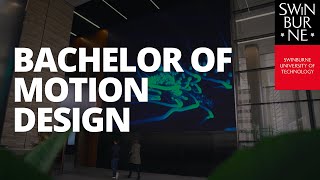 Bachelor of Design - Motion Design major
Motion Design industry project for 664 Collins Street
 Swinburne Motion Design students collaborated with industry partners, Mirvac and Grimshaw Architects to produce works for a media wall in the heart of Melbourne.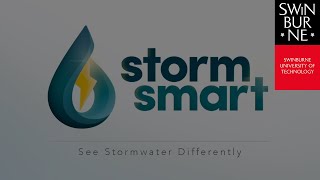 Bachelor of Design - Motion Design major
Motion Design industry project – StormSmart
Swinburne Motion Design students collaborated with industry partner, Melbourne Water to produce interactive motion design prototypes to raise water literacy among the community.  
"The main reason I chose Swinburne was because of its professional placements program. It's amazing working with people who share your passions and I felt right at home. While I was on a fully paid work placement it felt good knowing that Swinburne had my back."

Leinard , Bachelor of Design (Motion Design)
An undergraduate degree must be about more than just knowledge – it's also job readiness, professional experience and access to further opportunities.
We partner with leading Australian and global organisations to offer students authentic workplace experiences. Our degrees can include placements, internships, industry-linked projects, study tours and more. This is your chance to work on real-life projects, solve day-to-day challenges in your field and gain the professional skills that put knowledge into practice. You'll build invaluable skills and confidence, knowing you have what it takes to land a job by graduation or even before.
Find out more about the Swinburne Advantage
Various students work
Anthony's student project

Clara's student project

Joseph's student project

Josh's student project

Sam's student project

Diane's student project
Collins St Media Wall lights up with Swinburne Motion Design

Swinburne student works at 664 Collins Street went live at a gala opening event celebrating the collaboration between Swinburne, Mirvac and Grimshaw Architects.
Looking for more?
Course guide

Find the course that will help you achieve your academic goals.

Got a question?

Speak with our friendly team and book a one-on-one appointment

Course planner

Begin planning the units you will study in your course.