Study Abroad in Melbourne
Study in Melbourne, Australia and experience the unique and vibrant student lifestyle this cosmopolitan city has to offer — all while gaining credit for your studies back home!
So, why should you study in Melbourne?
Melbourne is a fantastic city to live and study in. With its world-class restaurants, art-filled laneways, hidden bars, beautiful parks and reserves, countless galleries, museums, arts festivals, heritage buildings and sporting events (Australian Open, F1, cricket and heaps more) — it's easy to see why Melbourne was voted the most liveable city in the world for seven years in a row!
Make the incredible city of Melbourne your home for a semester or two when you study at Swinburne University of Technology.
Still need convincing? Explore everything Melbourne has to offer or download our flyer for a little more information
© cristian@tempura.me
Melbourne waterfront cityscape at twilight
Study options
If you're currently enrolled at a university in your home country and want to study abroad for one or two semesters as part of your degree, you can come to study at Swinburne through one of three ways: the student exchange program, the study abroad program, or the freshman abroad program.

Freshman Abroad program

Have you recently graduated high school and about to start your first year of university? Study your first year of university in Australia through the Freshman Abroad Program.

Student Exchange program

At Swinburne, we have reciprocal exchange agreements with a number of universities. If you're currently enrolled at one of our partner universities, you may be eligible for the Student Exchange Program.

Study Abroad in Melbourne program

Enrolled at a university that isn't a partner of Swinburne? That's ok! Our Study Abroad program can help you study in Australia and exploring the city of Melbourne. 
Why study in Australia?
Deciding to move across the world for study can be a daunting experience, but with its stunning landscapes, beautiful beaches, vibrant cities, unique (and bizarre) wildlife, welcoming people and leading education, there's a good reason why Australia attracts large numbers of international students!
Australia's education system is highly regarded across the globe and the degrees at Swinburne University of Technology are trusted and internationally recognised.
Learn more about the exciting reasons why you should choose to study in Australia.

© German
Twelve Apostles in Australia
Why study at Swinburne?
Our commitment to high-quality teaching over our 110-year history is what makes us educational leaders in science, technology, innovation, business and design. At Swinburne, we help you reach your academic goals in a fun, vibrant and accepting environment.

We're a leader in Australian universities, we pride ourselves on industry partnerships and world-class research ensuring a focus on graduates that are ready to step into the workforce.

Learn more about the benefits of studying here and why you should choose Swinburne University of Technology in Melbourne.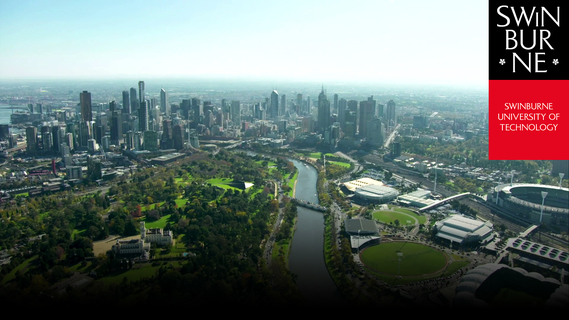 Study Abroad Semester Program
Are you an international adviser or agent?
Learn more about how your students will benefit from studying at Swinburne — an internationally renowned university recognised for groundbreaking research, high-quality education and innovation.
Learn more
Want to start a new adventure and study in Australia?
Here's how to apply for the freshman abroad program, student exchange program, or the study abroad program.
How to apply