What does every new home and commercial property need? Water. Heating. Sanitation. Become a plumber and help to create healthier and more efficient environments for people to live and work in.
Our comprehensive plumbing courses will give you the practical experience and knowledge to begin your journey in the plumbing industry.
Learn the basics of plumbing through the Certificate II in Plumbing pre-apprenticeship course, continue on to complete your plumbing apprenticeship, and then advance your skills across gas installation, sanitation, and drainage with a Certificate IV.
As an apprentice plumber at Swinburne, you will have access to all the facilities to be able to turn the taps on for a successful career.
Play Swintopia
Want to try Swinburne on for size from the comfort of... wherever you are? Explore our virtual campus, hear from students, meet the locals, and collect handy info like course guides.
Need help finding your way in Swintopia? Read our FAQs.
©
Study plumbing for low-fee or free in 2021!
You could have some or all your tuition fees covered in 2021 thanks to government initiatives JobTrainer and Free TAFE for Priority Courses.
JobTrainer is available if you are 17-24 years or a job seeker of any age, impacted by Coronavirus (COVID-19).
Free TAFE for Priority Courses is available if you are under 20 years old, or enrolling in a course at a higher level than you have completed before.
If you don't tick either of these boxes, you could still have a chance! There are other factors, too. The best way to find out if you're eligible is to apply.

Swinburne hosts WorldSkills Australia Regionals 2019
Swinburne hosts WorldSkills Australia Regionals 2019
Held at Swinburne's Croydon campus on 28 August, the WorldSkills Melbourne East Regionals featured five competing teams showcasing their skills across five trades.
An undergraduate degree must be about more than just knowledge – it's also job readiness, professional experience and access to further opportunities.
We partner with leading Australian and global organisations to offer students authentic workplace experiences. Our degrees can include placements, internships, industry-linked projects, study tours and more. This is your chance to work on real-life projects, solve day-to-day challenges in your field and gain the professional skills that put knowledge into practice. You'll build invaluable skills and confidence, knowing you have what it takes to land a job by graduation or even before.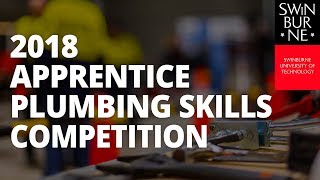 Students show their skills at the 2018 Apprentice Plumbing Skills Competition
Students show their skills at the 2018 Apprentice Plumbing Skills Competition
The 2018 Plumbing WorldSkills Competition, hosted at Swinburne, saw students from five TAFEs showcase their skills to industry and each other.
Course guide

Find the course that will help you achieve your academic goals.

Got a question?

Speak with our friendly team and book a one-on-one appointment

Course planner

Begin planning the units you will study in your course.

Work Integrated Learning

Graduate with real industry experience you can put on your resume by taking on Swinburne's Work Integrated Learning and workplace training programs.