Multicultural Film Festival calls for submissions highlighting diversity
Rachel Chen, the winner of the 2019 Encouragement Award, encourages aspiring filmmakers to enter the festival
In summary
The Victorian Multicultural Commission (VMC), in partnership with Swinburne, is calling for submissions for the Multicultural Film Festival Film festival
Submissions are open to all ages for the first time
Swinburne students are encouraged to enter their short films celebrating diversity
Submissions have just opened for the Victorian Multicultural Commission's Multicultural Film Festival, encouraging aspiring filmmakers to highlight stories of diversity and inclusion.
Swinburne's Film and Television and Social Sciences departments have partnered with the Victorian Multicultural Commission (VMC) on the festival since 2018.
This year, the Multicultural Film Festival will be held on 26 August at the Australian Centre for the Moving Image (ACMI). After being cancelled in 2020, this year's festival will expand to include school film screenings and awards.
The festival also involves a new 'roadshow' element, where a selection of films are shown to local communities. The first Swinburne/VMC reel has just begun its three month public screening at the Bunjil Place entertainment precinct in Narre Warren, Victoria. Other roadshows will occur in September and early 2022.
© © Jorge de Araujo - Artificial Studios 2019
The VMC Multicultural Film Festival will be held on 26 August at ACMI


The importance of culture
Swinburne final year Bachelor of Film and Television (Honours) student, Rachel Chen, is currently having her film One, Two shown at Bunjil Place.
Rachel won the film festival's 'Encouragement' award in 2019. She says her experience with the VMC has bettered her as a person.
"The multicultural theme of the festival has definitely changed my morals and principles when producing films…I now ask more 'whys' and really try to get an acceptable answer to why the representation of our films cannot be more inclusive."

One, Two tells the story of a young migrant girl who wishes to pursue her passion for AFL, inspired by Rachel's own childhood.
As an Australian-born Chinese person, Rachel wants to show the experiences of multicultural children who feel like they belong in a place where their parents are considered foreigners.
"My culture plays a huge role in shaping me as a person, my morals, principles and how I treat the people around me," she says.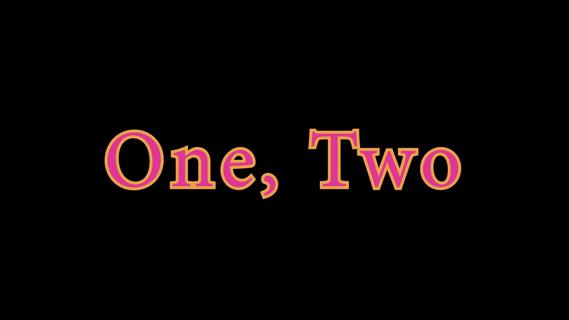 One, Two trailer
Trailer for Rachel Chen's One, Two
Fostering creativity
Deputy Chair of the Department of Social Sciences, Dr Glenda Ballantyne, and Lecturer from the Department of Film and Animation, Dr Vincent Giarrusso, have worked on the film festival since the beginning of Swinburne's collaboration with the VMC. They encourage all students to submit films.
They support Swinburne entrants in developing their ideas and bringing them to life. Their research brings sociology and film together to explore second-generation young Australians' experiences of diversity, racism and belonging.
"It's a fantastic opportunity for filmmakers of all ages to reflect on the rich tapestry of our constantly changing multicultural community through the creative medium of film," says Dr Ballantyne.
Striving for greatness
Rachel says her skills and perspective as a future film and television producer have evolved since entering the Multicultural Film Festival and she hopes to continue making a positive impact in the future.
"I want to share stories of positivity and optimism as those films are the ones I have always enjoyed – and they also have the greatest chance to force audiences to question their own prejudices and stereotypes."
Rachel's advice to aspiring creatives? Make sure you can say "I tried my best" at the end of the day. "The way even if your plans don't work out, you can tell yourself it's okay."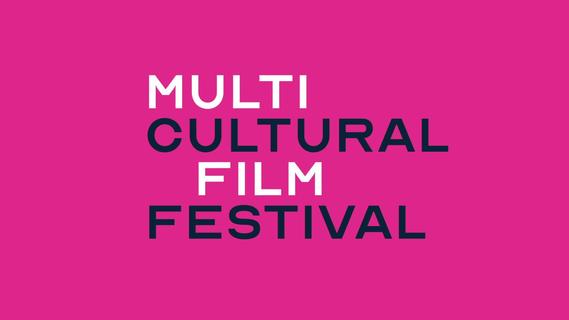 Multicultural Film Festival teaser
Related articles
Film and television
Student News

N'Ouiblez Jamais: a student film on the lived experiences of WWII

Produced by three Swinburne Film and TV students, French documentary film N'Oubilez Jamais is about the experiences of a young Jewish woman during WWII.

Friday 01 September 2023

Film and television
Design
Student News

Students skewer publishing world in new Truce Films web series

Swinburne students have played a major role in producing Monologue, a satirical web miniseries by award-winning production company Truce Films.  

Friday 11 August 2023

What The Jetsons got right, and very wrong, about the future of work

Sixty years ago the animated series The Jetsons finished its first and only season before being cancelled. Just 24 episodes were broadcast between September 1962 and March 1963.

Thursday 06 April 2023

Swinburne film and TV research leads new Zombie film season

Swinburne is collaborating with ACMI, the University of Pittsburgh and RMIT University to present a brand new film season, Focus on the Dead

Friday 17 February 2023

Design
Film and television

Swinburne alum's Hollywood screen success

Producer, screenwriter and Swinburne alum, Monica Foley, has received Hollywood acclaim for a script she started writing during one of her Master of Creative Writing classes at Swinburne. 

Tuesday 21 February 2023